PERSONAL PROFILES
Fienie Möller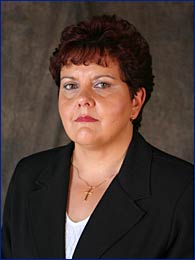 Professional development
Professional interests
Personal attributes
Languages
Track record
Selected career highlights
Publications
---
2009
Completed the Business Contracts and Service Level Agreement Course at Astrotech Parktown.
2005
Elected Member, Chartered Institute of Logistics and Transport.
2002
Completed the Project Planning and Control Course at Viewpoint Training and Consulting.
2000
Completed the Logistics Fundamentals Course for Spoornet at the University of Pretoria.
1998
Completed the Individual Voice Training Course, at The Voice Clinic.
1995
Completed the Supervisory Development Program (Level 2), presented by Spoornet, comprising the following modules:

Introduction: Programme Orientation, Study Methods, Values, and Quality in the Workplace.
Leadership aspects: Introduction to Leadership, Entrepreneurship, Presentation Skills, Change Management, Participating Management, Verbal and Non-verbal Communication, Interpersonal Efficiency, The Aggressive Worker, Group Facilitating, Problem Solving.
Management aspects: General Business Management, Human Resources, Financial Management, Client Services, Risk Management, Logistics Management, Information Management, Environment Management.
1979
Matriculated at Elandspoort Secondary School- Awarded the Certificate of Merit for Academic Performance.
Computer literacy: Data location and transfer over networks, Windows, Word, Excel, PowerPoint, PhotoPaint.
---
Professional interests
Interested in global railway research, to understand what differentiates railways from one another.
---
Personal attributes
One-time Elder, Youth Leader, and Member of the Committee for Caring for the Elderly in the Swartkop Congregation. Interested in railways, gardening, reading, and cheese and wine.

---
Languages
Fluent in English and Afrikaans.
---
Track record
2004 -: Operations Manager
Railway Corporate Strategy Close Corporation, Pretoria, South Africa

Management responsibilities:
Manage legal compliance; debtors and creditors; project scheduling, progress, cash flow; financial reporting; taxation; purchases and petty cash; and transaction records.

Research responsibilities:
Populate and manage the Railway Corporate Strategy CC global line haul-, heavy haul-, and urban rail databases by undertaking content analysis of trade periodicals, Internet- and literature searches, and extracting metric- and non-metric data from source documents and commercial databases.

External Relations responsibilities:
Manage website content and -enquiries.



2004 (August -October): Personal Assistant
Schoombie Auditors, Centurion, South Africa

Managed applications from new companies, and for name change of existing companies, at Companies and Intellectual Property Registration Office,
Arranged for personal tax exemptions from South African Revenue Service (SARS), registered all correspondence to and from SARS, and managed dead-lines,

Managed Chartered Accountants' diary, acting as receptionist when necessary.

2004 (April-July): Personal Assistant
Economy Drive Close Corporation, Pretoria
Supported husband in a family motor spares business.
Managed on-time delivery of orders in supply chain from suppliers to clients.
Trained employees in business computer programmes.

1997 (Sep)-2004 (March): Private Secretary to Chief Engineer (Systemic Rail Solutions)
Spoornet, Pretoria
Research responsibilities:
Performed content- and statistical analysis, to track trends in the global railway industry. Acquired data from corporate- and external networks, or by site visits countrywide. Undertook Internet- and literature searches, to acquire information for projects. Managed acquisition of specialist publications, where information was not available in the public domain.

Prepared complete and accurate data, to support reliable multivariate statistical analysis of corporate- and railway industry phenomena. Filtered discussion and recorded thematic proceedings during workshop sessions and strategic breakaways, to recognise topical issues, and hence to synthesise themes for further research.

Publication responsibilities:
Arranged internal symposia, e.g. Spoornet Engineering Symposium 1998 and 1999, and an international European Railway Research Institute/Spoornet Seminar, including conference facilities, accommodation, invitations, and post conference technical visits. Arranged strategic breakaways, workshop sessions, and discussion groups, including selection and invitation of participants. Managed events for duration of the function.

Created and managed preparation of international-standard presentations of research findings using PhotoPaint and PowerPoint. Acquired source documents, and scanned and enhanced visuals, for application in presentations. Suggested and selected content of information packages to address specific themes or requests. Coordinated and structured content of seminar/symposium/conference proceedings, and arranged reproduction on CD or hard copy.

External Relations responsibilities:
Liaised with provincial-, national-, and international suppliers, organisations and other railways, to nurture access to people who could provide valuable information. Handled requests for information from the global railway industry. Explored multiple contacts and relations among stakeholders, to leverage individual relations into network relations.

Maintained acquaintance with major facilities and their key people, including travelling both Ermelo-Richards Bay and Sishen-Saldanha heavy haul lines on the footplate. Arranged visits to them by overseas guests, to generate a positive attitude towards the company. Accompanied overseas visitors to facilities. Promoted Spoornet Engineering, e.g. took responsibility for logistics arrangements and stand management for AfricaRail '99.

Office Management responsibilities:
Planned yearly activities and compiled the annual operating budget; assessed and planned equipment requirements and compiled the annual capital budget; reconciled operating and capital expenditure against budget; took charge of administrative tasks.

Information Resources responsibilities:
Designed and maintained the record system. Managed paper data- and information sources, e.g. documents and periodicals, to identify, mark, and retrieve significant industry event markers.

Created and managed electronic storage for data and information, including backups. Managed software updates and compliance with licensing agreements. Evaluated effectiveness of data management, and implemented security improvements.

1990 -1997 : Private Secretary to Senior Manager (Human Resources) and Manager (Labour Relations)
Spoornet, Pretoria Region
Responsible for co-ordination between Senior Manager (Human Resources) and managers responsible for recruitment, staffing, pay, and uniforms. Responsible for distributing Head Office policies to relevant Managers and monitoring their adherence. Arranged meetings between Manager (Labour Relations) and Unions, and for disciplinary hearings.

1988-1990: Senior Clerk (Locomotive Personnel)
South African Transport Services, Northern Transvaal Region, Pretoria
In addition to the responsibilities mentioned below, responsible for three-yearly medical examination and eye tests for train drivers, and for ordering and issuing train drivers' medals for accident-free driving.

1986-1987: Clerk (Locomotive Personnel)
South African Transport Services, Northern Transvaal Region, Pretoria
Responsible for arranging induction courses for newly recruited train driver's assistants, ensuring that they all attended, and were placed at correct depots. Responsible for footplate personnel to be medically fit and have road knowledge, before being allowed to work independently. Ensured that Depot Managers followed correct procedure when footplate personnel had been booked off for medical reasons, and arranged for light duties until medically fit for normal duties. Calculated acting in higher grade allowances.

1984-1986: Clerk, Client Service Department
South African Transport Services, Rustenburg Station
Responsible for Main Line Passenger train reservations, and sale of cash tickets to train commuters and bus passengers. Ensured that telexes were given to the Train Control Officer, Station Master, as well as Operating Inspector, in time to arrange for scheduled trains to stop or pass Rustenburg Station. Issued telexes to stations to clear their main line for heavy air braked trains.

1981-1984: Clerk (Personnel)
South African Transport Services, Northern Transvaal Region, Pretoria
Captured and calculated vacation- and sick leave of station- and depot employees; ensured that acting-in-higher-grade employees filled vacancies or relief positions; and arranged medical examination of hypertension, heart disease, and epilepsy sufferers.

1979-1981: Clerk
South African Police Services, Head Office, Pretoria
Recorded members' vacation- and sick leave. Arranged maternity leave. Arranged for Station Commanders to receive Injured on Duty reports.

---
Selected career highlights
| | |
| --- | --- |
| 2016 | Attended the 35th Annual Southern African Transport Conference in Pretoria, South Africa. |
| 2015 | Attended the 2015 Chartered Institute of Logistics and Transport (CILT) Africa Forum, in Arusha, Tanzania. |
| 2013 | Attended the 10th International Heavy Haul Association Conference 2013, New Delhi, India. |
| 2012 | Visited Milan and Brescia in Italy to view progress with their automated light metro systems. |
| 2012 | Attended the 12th Thredbo Conference, in Durban, South Africa. |
| 2011 | Attended the 9th World Congress on Railway Research in Lille, France. |
| 2010 | Attended the International Union of Railways' Seventh World Congress on High Speed Rail, and the Modern Railways Exhibition, in Beijing, China. Participated in a Technical Visit to Beijing South Station and CRH high-speed trains Beijing-Tianjin return. |
| 2010 | Attended the Antwerp Summer Rail School, at the University of Antwerp, Belgium. |
| 2008 | Traveled the Khabarovsk-Vladivostok sector of the Trans Siberian Railway, and visited Russian Railways freight yards in Smolyaninovo and Partizansk on the Vladivostok-Nakhodka route. |
| 2008 | Attended the Advanced Bus Rapid Transit Implementation Workshop at Southern African Transport Conference in Pretoria, South Africa. |
| 2008 | Visited Korail's Goyang KTX high-speed train depot in Seoul, Korea, and traveled on KTX trains between Seoul and Daejeon. |
| 2008 | Attended the 8th World Congress on Railway Research in Seoul, Korea. |
| 2008 | Visited Ho Chi Minh City and Hanoi to acquire an appreciation of Vietnam's development trajectory. |
| 2008 | Appointed as Secretary for the Committee for Railway Engineering of the RailRoad Association of South Africa, until May 2011. |
| 2007 | Attended the 1st International Scientific Conference on Competitiveness and Complementarity of Transport Modes: Perspectives for the Development of Intermodal Transport, at University of the Aegean, Chios, Greece. |
| 2006 | Attended the 7th World Congress on Railway Research in Montréal, Canada. |
| 2005 | Elected as Member of the National Council of The Chartered Institute of Logistics and Transport (South Africa) until February 2013. |
| 2003-2004 | Functioned as Project Secretary for Spoornet's Integrated Safety Project Steering Committee, established by the CEO to address human- and technical safety issues at national level. Responsible for arranging meetings and taking minutes. Arranged with labour unions, as well as other stakeholders, to participate in the Steering Committee and its sub-committees. Responsible for arranging road shows to obtain inputs from train operations employees and their union representatives at nine key centres countrywide. Assisted in reporting the findings to the CEO. |
| 2000-2004 | Gained exposure to South Africa's coal and iron ore heavy haul railway operations, by visiting loading terminals, yards, unloading terminals, undertaking footplate trips, and driving a full-motion training simulator. |
| 1997-2004 | Participated in the team that transferred Electronically Controlled Pneumatic Braking and Wireline Distributed Power technology from United States suppliers to the Ermelo-Richards Bay heavy haul coal export line—initially in respect of a 200-wagon pilot train commissioned in 2000, and thereafter as Project Secretary for the Fleet Conversion Steering Committee: Responsible for arranging Steering Committee meetings and taking minutes. Accompanied the technical team as well as operational personnel on pilot train tests between Ermelo and Richards Bay. |
---
Publications
| | |
| --- | --- |
| 2017 | Forthcoming : Assessing obstacles to renewable energy in heavy haul traction. Main author Dr. R.D. van der Meulen. 11th International Heavy Haul Association, Conference. Cape Town, South Africa |
| 2016 | Policy considerations for positioning rail as logistics and mobility leader in 2050. Main author Dr. R.D. van der Meulen. Proc. of the 11th World Congress on Railway Research [USB flash drive]. Milan, Italy. |
| 2015 | Railways in renaissance: Review of achievements and reflection on prospects. Main author Dr. R.D. van der Meulen. In K. Zboinski (Ed.): Railway research—selected topics on development, safety and technology. Rijeka, Croatia: In Tech, pp. 1-31. |
| 2014 | Sustainable heavy haul traction energy: A review of systemic issues. Main author Dr. RD van der Meulen. Proceedings of the Institution of Mechanical Engineers, Part F: Journal of Rail and Rapid Transit, 228(6) pp. 687-694, a Special Issue from the International Heavy Haul Association Conference 2013. |
| 2013 | Towards sustainable heavy haul traction energy: A review. Main author Dr. R.D. (Dave) van der Meulen. International Heavy Haul Conference. New Delhi, India: International Heavy Haul Association. |
| 2012 | Urban guided transit: Positioning rail and its rubber-tyred competitors. Main author Dr. R.D. van der Meulen. Proceedings of the 31st Annual Southern African Transport Conference, pp. 211-221 [CD-ROM]. Pretoria, South Africa. |
| 2012 | European- and global urban guided transit: Green- and socio-economic fit. Main author Dr. R.D. van der Meulen. Proceedings of the Transport Research Arena, Abstract 115 [Flash Memory Card]. Athens, Greece: Conference of European Directors of Roads, European Road Transport Research Advisory Council, European Commission, European Rail Research Advisory Council, Waterborne, and Hellenic Republic. |
| 2012 | Competitiveness and sustainability of railways. Main author Dr. R.D. van der Meulen. In X. Perpinya (Ed.): Infrastructure design, signaling and security in railway. Rijeka, Croatia: In-Tech. (ISBN 978-953-51-0448-3, available from www.intechopen.com/books/infrastructure-design-signalling-and-security-in-railway/competitiveness-and-sustainability-of-railways). |
| 2010 | Appraisal criteria for very high speed rail in South Africa. Main author Dr. R.D. van der Meulen. Proceedings of the 29th Annual Southern African Transport Conference, pp.663-672 [CD-ROM]. Pretoria, South Africa. |
| 2008 | Critical events and external intervention in railway adaptation. Main author Dr. R.D. van der Meulen. Proceedings of the 27th Annual Southern African Transport Conference, pp.165-174 [CD-ROM]. Pretoria, South Africa.. |
| 2008 | Ultimate interoperability: Line-haul railways as global corporate citizens. Main author Dr. R.D. van der Meulen. Proceedings of the 8th World Congress on Railway Research, PN.1.2 [CD-ROM]. Seoul, Korea. |
| 2008 | Strategies for sustainable mobility: Urban railways as global corporate citizens. Main author Dr. R.D. van der Meulen. Proceedings of the 8th World Congress on Railway Research, G.2.2.2.1 [CD-ROM]. Seoul, Korea. |
| 2007 | Some global touchstones in railway adaptation. Main author Dr. R.D. van der Meulen. Proceedings of the 26th Annual Southern African Transport Conference, pp. 660-669 [CD-ROM]. Pretoria, South Africa. |
| 2006 | Railway globalization: Leveraging insight from developed- into developing regions. Main author Dr. R.D. van der Meulen. Proceedings of the 7th World Congress on Railway Research [CD-ROM]. Montréal, Canada. |
---
Last updated 26 May 2012